PRESENTATION OF PROJECT ACTIVITIES IN BERLIN AT ITB
MARCH 4-6, 2015
The results of ecotourism development activities of "Avalon" and NABU in Northern Tien Shan have been presented last week at ITB Berlin travel trade show in the framework of some events.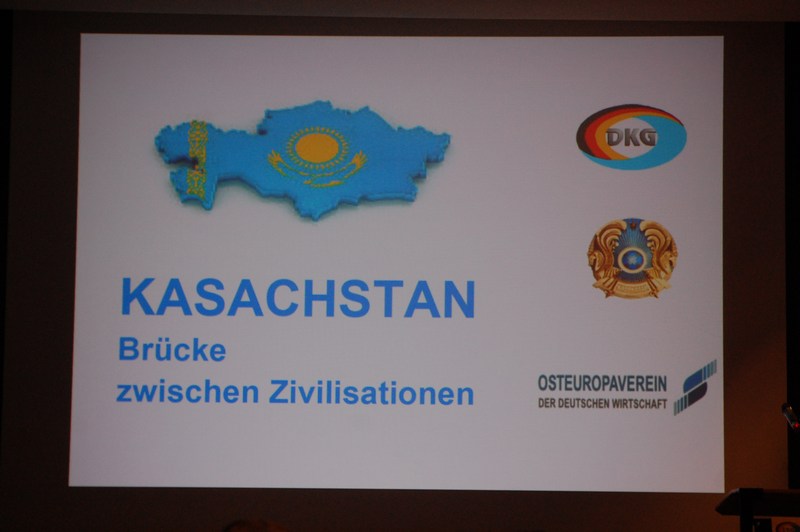 In the course of Presentation of tourism opportunities of Kazakhstan at Kazakhstani stand, as well as in the course of a similar event, organized outside Messe Berlin, at Reinhardstrassen-Hofe, a big friend of "Avalon" and a member of NABU Dagmar Schreiber together with ASA-volunteers of "Avalon" Katja Voigt and Gregor Qualitz told public about tourism potential of Northern Tien Shan, routes of Ile-Alatau and Kolsai Koldery national parks, the system of homestays in Kurmety village, which is under formation, and reconstruction of rangers cabins of national park in Turgen gorge for receiving tourists.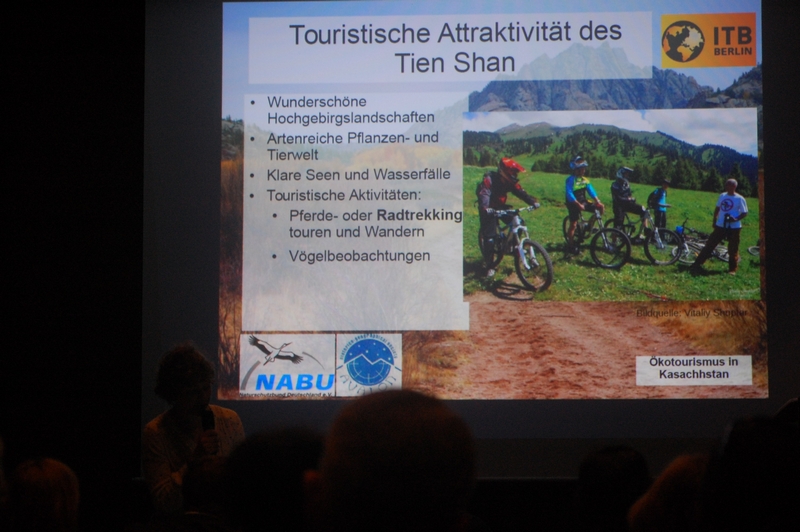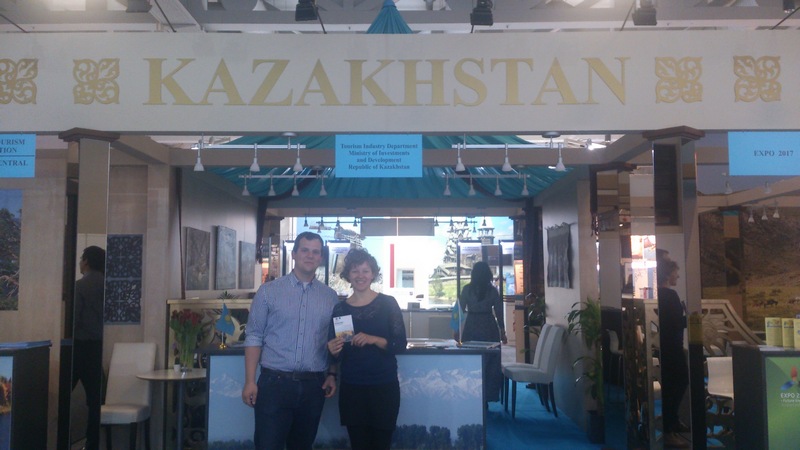 The presentation in German (pdf-file) is available here. Our activities in the Northern Tien Shan are covered in the second part of the presentation.