FINISH OF EXPEDITION 'TO THE CENTER OF KAZAKH LAND"
Cycling expedition "To the center of Kazakh land", organized by "Avalon" historico-geographical society and public foundation with financial support of the US Department of State, came to a full stop.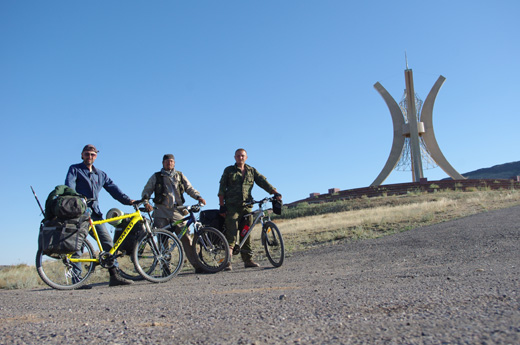 Having covered about 850 km around steppes, members of the expedition finished their trip on the 27 of July at the Monument of Unity of the people of Kazakhstan , erected in the geographical center of the country, near Ulytau settlement.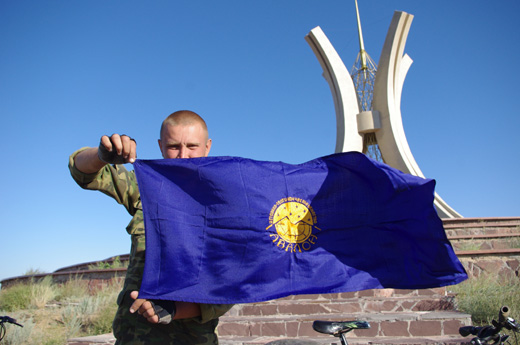 Very soon you will get access to the detailed report on the expedition at our web-site. Mass media representatives are offered to turn to "Avalon" historico-geographical society for expedition results coverage.