KARAGANDA QR-GUIDE
Palace of children and youth (in past – Pioneers palace)

Palace of children and youth dates back to 1942 when Pioneers house was built in Karaganda city by the initiative of the people's department of education. It was an extracurricular educational facility for children which had been created for the young communists of Karaganda city, the so-called "Lenin's grandchildren". In short, it was a typical soviet establishment of that time. Here the children of the Soviet Union could attend various clubs and circles. In the walls of Pioneers house were held various patriotic, creative and sporting events. In 1967 establishment moved to a new building and got a new status of Pioneers palace. At the same time here appeared a new sports complex, a cinema, labs, technical study groups, as well as spacious study rooms. Until the collapse of the Soviet Union, Pioneers palace played an important role in the organization of leisure time of the youngsters of Karaganda city.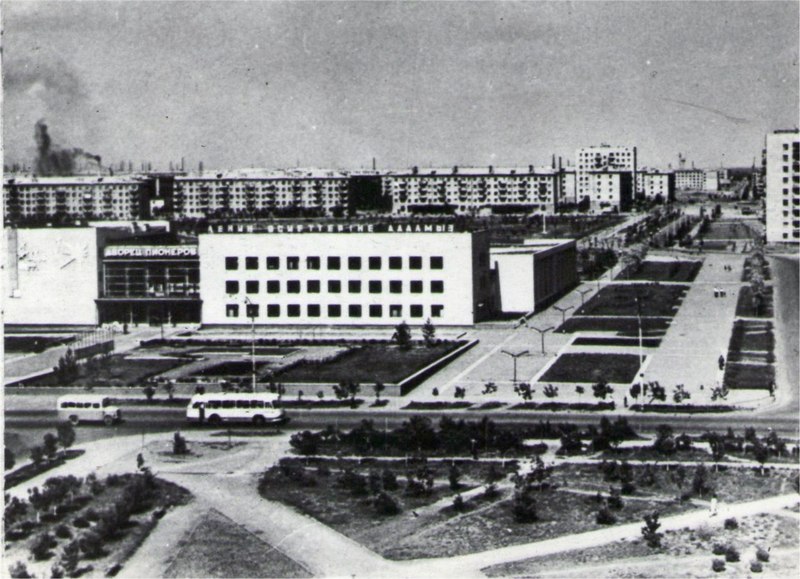 Photo: Old Karaganda (www.vk.com/old_karaganda)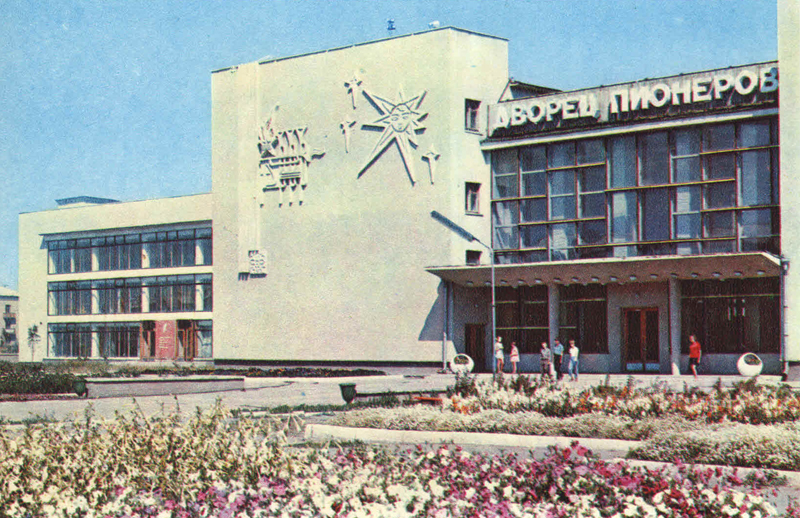 Photo: "Planet" publishing house, B.Podgorniy - 1972
In 1990 Pioneers Palace of Karaganda, just like all the establishments of this kind in the USSR, was renamed into Palace of children and youth. However, it never lost its functions. Currently the Palace of children and youth is the place where various studios, clubs and circles are still in operation, even though they are now attended by ordinary Kazakhstani children and young people and not by "Lenin's grandchildren". The building's exterior design, as well as the sculpture composition to V.I. Lenin and M. Gorky, which is located in the garden square in front of the palace, are perhaps the only things which still remind us about the communist past.