MEDIA TRIP TO KYZYLARAI FOR THE KAZAKHSTANI MASS MEDIA OUTLETS
MAY 24-26, 2013
On May 24-26, 2013 was held media trip to Kyzylarai mountain and forest oasis for representatives of the Kazakhstani mass media outlets, organized by "Avalon" PF.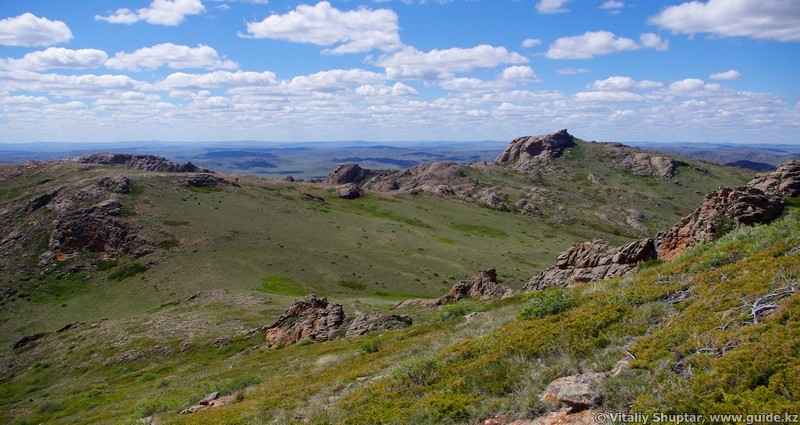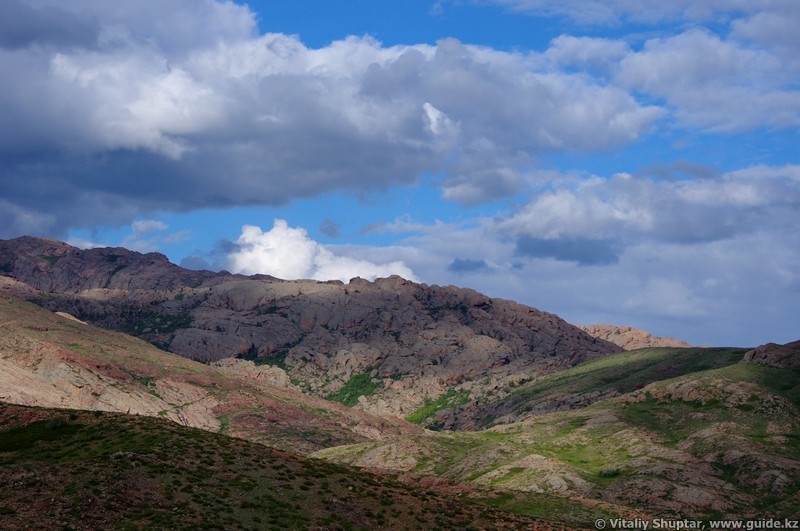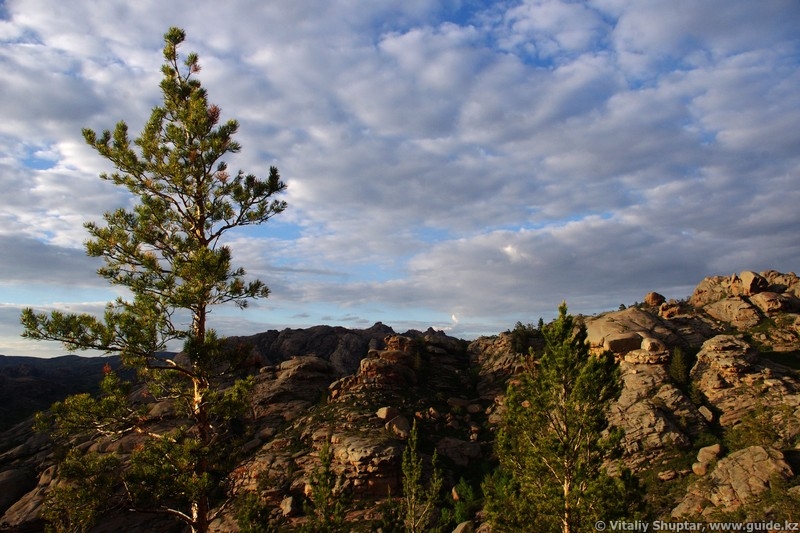 Blue sky, brightly shining Sun and picturesque clouds added to the beautiful background of the impressions that the journalists, photographs and operators got during their journey to Kyzylarai. Even though ascending to Aksoran peak turned out to be a little more difficult than it had seemed in the beginning, we assume that the picturesque view from the highest mountain of Sary-Arka  eventually compensated all trek difficulties. The sightseeing part of the journey, which included learning about the culture and every day life of the inhabitants of Shabanbai Bi, as well as visit to the most significant archeological monument in Central Kazakhstan, Begazy necropolis, enriched participants' minds with valuable knowledge.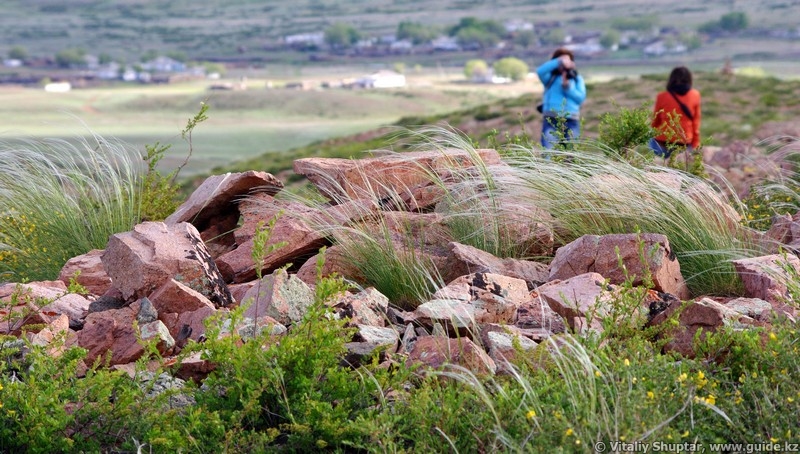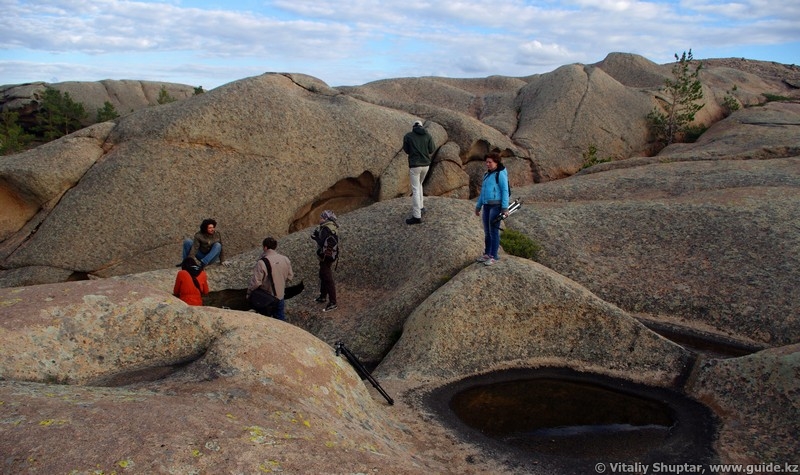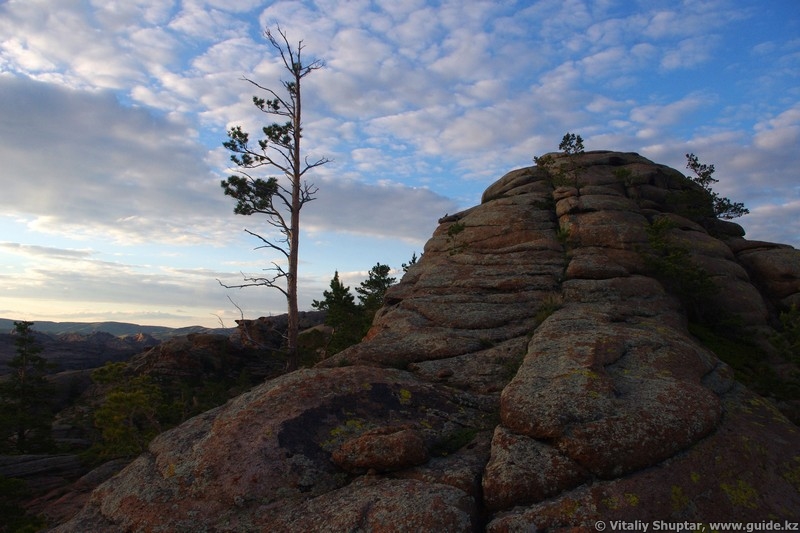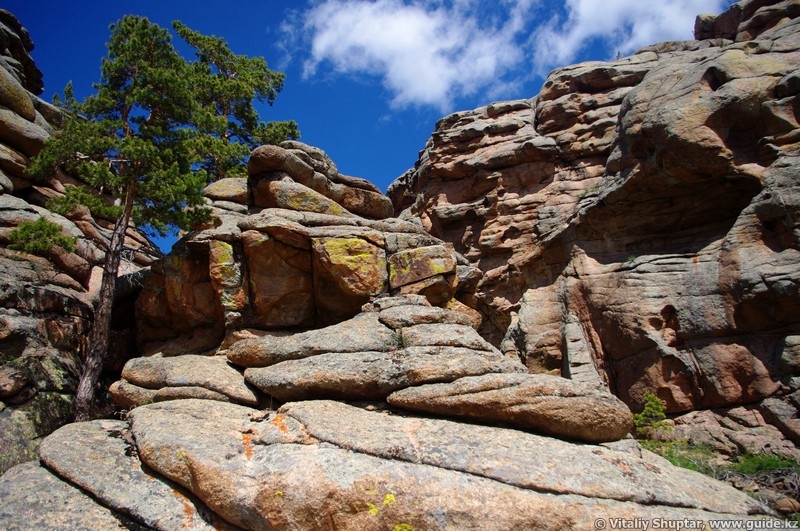 Gastronomic pleasures, as well as warmhearted hospitality of the Shabanbai Bi inhabitants, who provided the Kyzylarai's guests with bed and board, caused even more positive emotions on the part of the guests. Beshbarmak and manty, kumis and kurt, as well as traditional tea with milk added to the creation of a friendly and tasty environment, where one could drink in impressions in a very pleasant way.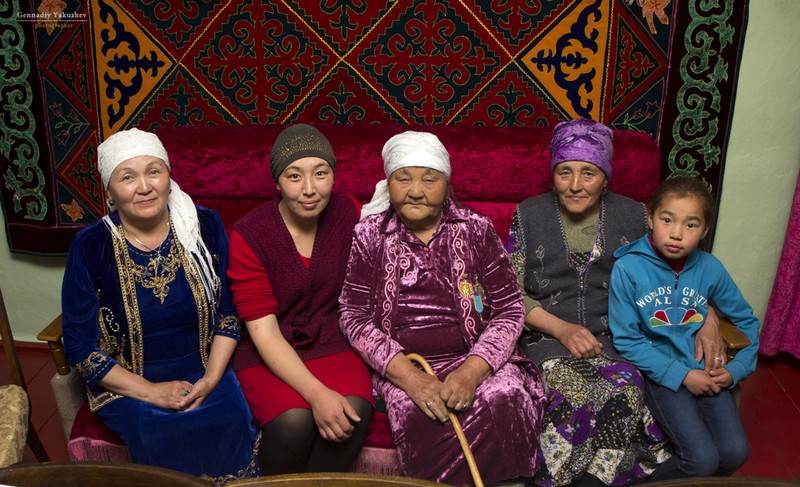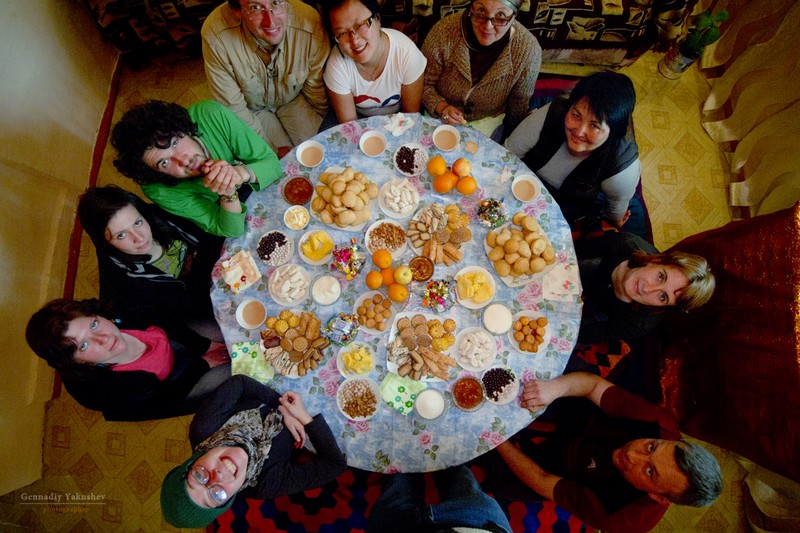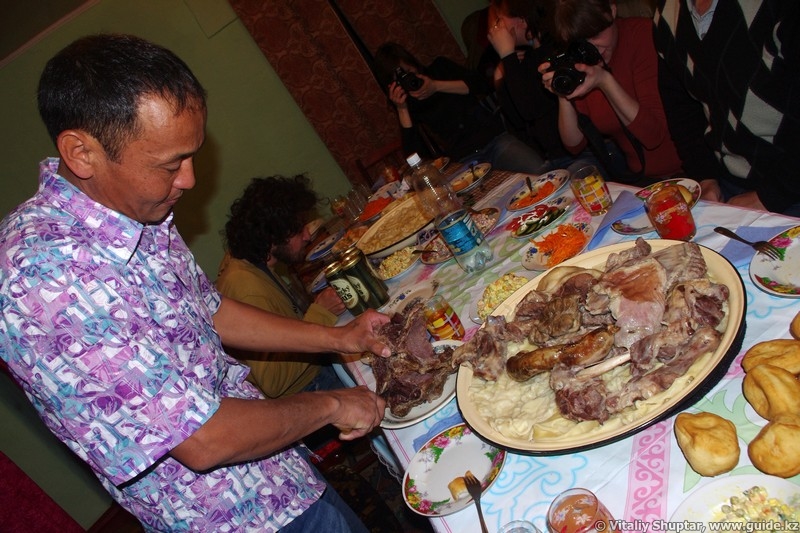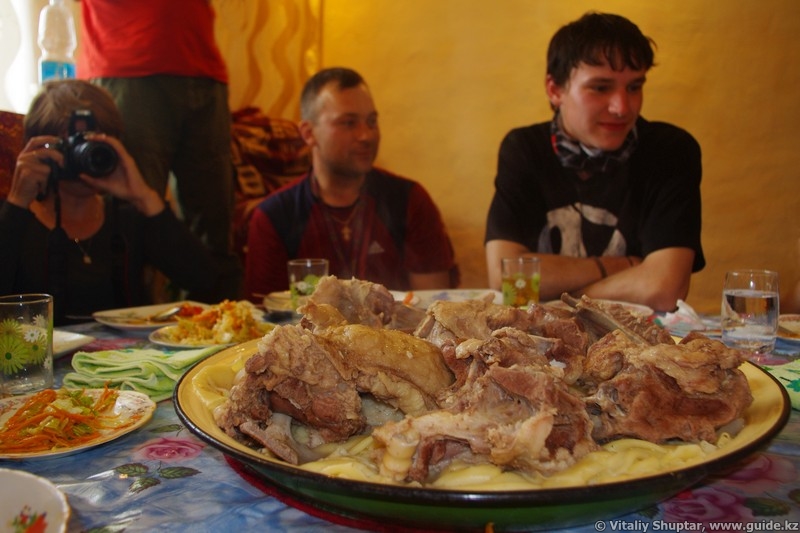 In the nearest future we expect to get a lot of photographs, articles and reports from media trip participants, which will certainly help to further promote the Kyzylarai mountain and forest oasis and attract local tourists.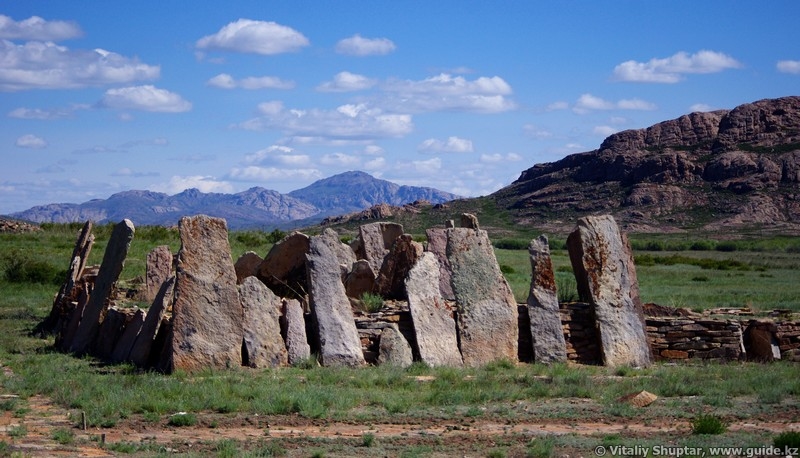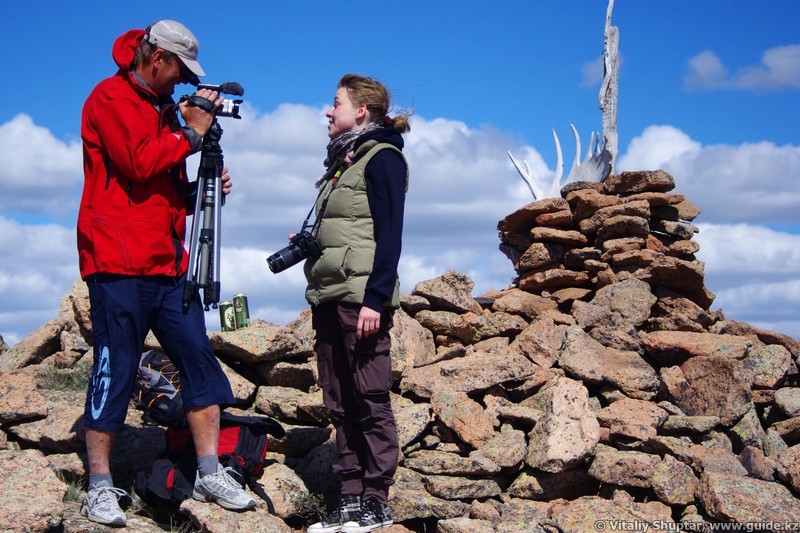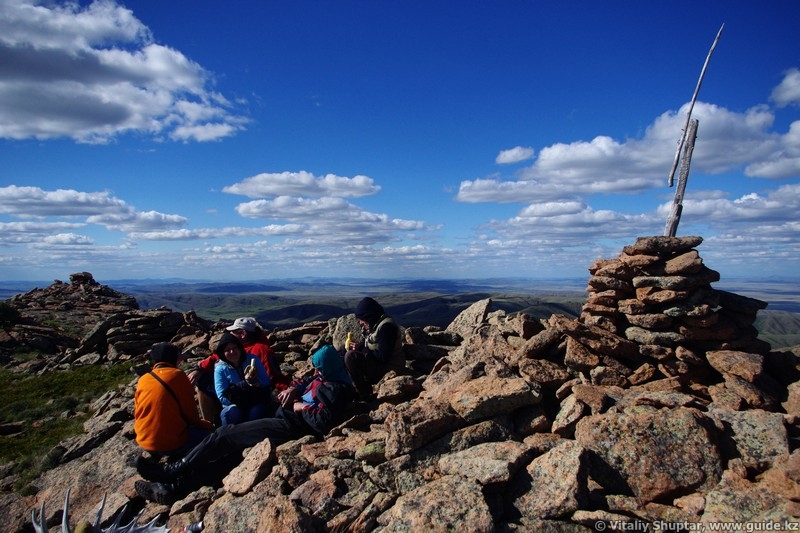 The media trip was organized by "Avalon" PF in the framework of the project "Ecotourism in Central Kazakhstan: conservation of the protected areas natural resources and creation of economic opportunities in the rural areas", funded by GEF/UNDP Small grants programme.
Photos: Vitaliy Shuptar, Gennadiy Yakushev
More photos from the media trip are available on our pages on Facebook, Vkontakte and Google+.
Wonderful spherical photos of Gennadiy Yakushev you can see at his page on 360cities.net