EXPLORATION OF ORTAU MOUNTAIN OASIS
In the end of October 2013 joint team of "Avalon" PF and "Nomadic Travel Kazakhstan" company explored the mountain oasis of Ortau with respect to the possibility of ecological tourism development in its territory in the framework of the project by GEF/UNDP SGP.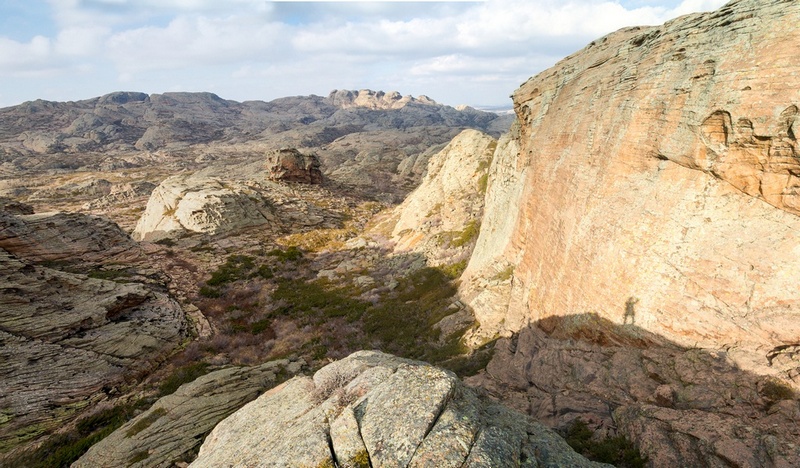 Ortau, being one of the many mountain oases of Sary-Arka (Kazakh Uplands), is located within 30 km to the west from Agadyr railway station in Karaganda region. Its broken mountain slopes rise 300 metres above the surrounding steppes, while the highest point of the Ortau mountains is 1068 metres above sea level.
The oasis and its vicinities are attractive from a variety of angles. Famous for its beauty is Zhetykazan place where a traveler may see a cascade of seven small mountain lakes. Ortau is habitat of argali and roe deer. More than 30 plant species grow here, 5 of them endemic and 11 endangered, including the famous Shrenki Tulip. In the mountain range's vicinity archaeological monuments dating back to the Bronze and early Iron age are located, namely numerous burial mounds and sepulchers. In the neighborhood of Ortau one may also find the ruins of Aktau fortification, a historical monument of the first half of the XIX century.
In the course of meetings held during the trip the team and local residents discussed the questions concerned with guest-houses organization, working out and realization of travel routes. Just as before, we consider Ortau one of the most promising places for ecological and community-based tourism development in Central Kazakhstan and will try to search for opportunities of working in this direction.
We are planning to develop tourism on the basis of our long-term experience of working in Shabanbai Bi village (Kyzylarai mountain oasis).
Photo: Alexandr Yermolyonok